The Bohemian Aesthetic was patsymooreDOTcom's quarterly arts, culture, activism and current affairs eZine, garnering a daily average of close to 3300 unique (first time) hits. Our regular—and ever-increasing—readership derived from over 100 countries, including the U.S. (with a significant count originating from educational institution [.edu] addresses and non-profit organizations), France, Germany, Japan, England, Russia, South Africa, Canada, Mexico, Italy, Finland, Argentina, the West Indies, Israel, Poland, the Netherlands, Australia, New Zealand, Hungary, Tuvalu, and Costa Rica, with some 46 percent of those visitors staying for an hour or more, per stopover.
We published our final issue on January 23, 2009. Our complete archives will remain online—their storage made possible by the generous support of our readers and their patronage of our online stores and
affiliated businesses
.
Our primary purpose continues to be the provision of space for explorations and discussions intended to galvanize individual and collective considerations which might encourage the advancements of independent-minded artistry and progressive social change.
We believe that Art is an essential human pursuit. We believe that Art frequently articulates the mystical and otherwise inexpressible. We believe that artistic expression plays a principal role in maintaining worthy traditions, establishing new paradigms, and honoring cultural diversity. We believe that Art may serve as an effective catalyst for the dissemination of critical information. We believe that Art erects bridges between communities by bringing shared experiences to light. The Bohemian Aesthetic celebrates each of these precepts and the fundamental need for self-expression residing in us all.
BOOK

A Mercy

(Toni Morrison)

Toni Morrison's new novel, A Mercy, makes a spellbinding companion to Beloved, her 1987 tour de force that transformed our understanding of slavery and won the Pulitzer Prize. Her old themes rise up in A Mercy like a fever dream: the horrible sacrifice a mother makes to protect her child, the deadly vanity of benevolent slaveholders, the abandonment of a past too painful to remember.
But this is a smaller, more delicate novel, a fusion of mystery, history and longing that stands alongside Beloved as a unique triumph in Morrison's body of work. The lush poetry and amorphous structure of A Mercy reflect the story's distant setting in the mist of America's creation, when independence and the three-fifths compromise of the Constitution were still a century away. The four abandoned women at the center of this novel—one white, one Native American, and two black—are all enslaved in some way, struggling to maintain their precarious life together on a failing farm in the late 17th century, when the New World's traditions of slavery are fresh and fluid. Summarizing the plot does a certain amount of violence to the novel's self-conscious obscurity, its determination to keep us off balance amid dazzling impressions.
The opening chapter, in particular, is a swirl of references to people and events we can't comprehend. (Beloved, remember, began with the enigmatic words, "124 was spiteful.") Morrison relies heavily on the allure of her imagery, perhaps even on the deference afforded by her Nobel Prize. At this point in her career, she doesn't have to give up meanings any more easily than Faulkner or Joyce did; and like their work, A Mercy conveys powerful emotional effects even when it leaves us struggling for sure footing. "Don't be afraid," a narrator begins. "You can think what I tell you a confession, if you like, but one full of curiosities familiar only in dreams and during those moments when a dog's profile plays in the steam of a kettle."

Jacob Vaark, a small-scale trader who was raised in an orphanage, inherited 120 acres in upstate New York from an uncle he'd never met. He considers slavery "the most wretched business" and insists that "flesh was not his commodity", but he works out a moral equation that allows him to make money as a financier to slaveholders. As we've seen before, Morrison writes with the kind of psychological nuance that turns her characters' souls to clear glass: An early scene shows Vaark sneering "at wealth dependent on a captured workforce", even while he profits from it. He eventually makes a fortune, all the while imagining that he's kept himself above "whips, chains and armed overseers". It's a brilliant portrayal of the expedient allowances people make to preserve their sense of purity and self-reliance. When he began farming, Vaark purchased a 14-year-old Native American named Lina who lost her village to a smallpox epidemic. She's a determined survivor, traumatized first by the death of her family, then by the Presbyterians who "civilize" her. "Terrified of being alone in the world," Morrison writes, "Lina acknowledged her status as heathen and let herself be purified by these worthies. She learned that bathing naked in the river was a sin; that plucking cherries from a tree burdened with them was theft; that to eat corn mush with one's fingers was perverse." Morrison turns the issue of servitude over and over in fascinating ways. This was, after all, a time before the spectrum of slavery had resolved into black and white. Almost everyone is for sale, and their relations with one another are bound by customs and laws still evolving. Together, Vaark and Lina manage his farm as best they can with an odd kind of mutual respect, but it is "an unrewarding life" until Vaark buys a wife from England, and again the results are surprising. "Rebekka's sheer good fortune in a husband stunned her," Morrison writes. "Already sixteen, she knew her father would have shipped her off to anyone who would book her passage and relieve him of feeding her...the stubborn one, the one with too many questions and a rebellious mouth." Vaark also takes in a strange young woman named Sorrow and, as partial payment for a debt, he acquires a slave girl named Florens. The only character who narrates her own chapters, Florens serves as the emotional engine of the novel and the mystery at its core. "They were orphans, each and all," Morrison writes.

The real triumph of A Mercy is its portrayal of the moral ambiguity of these relationships. There are no easy judgments here. Vaark may be compromised by his financial entanglements with slavery, but he's a benevolent patriarch who gives safety to a cast of women who would have no security elsewhere in this place, surrounded by howling wilderness and settlements of religious zealots. What's happened and what's happening become clear only as several chapters confirm the scrambled chronology of these events: Jacob Vaark has died of smallpox and now his wife, Rebekka, is close to death, too. The farm, their little Eden in the lawless forest, is suddenly threatened with collapse, which can only mean something far worse for its female residents. Morrison depicted the plight of an isolated women's compound in Paradise, in 1997, but in this more impressionistic novel she captures the state of powerless women contending for survival in a civilization that would not stabilize for decades. Without a master, they are all at risk; without even a white mistress, they would have no chance. "Sir and Mistress believed they could have honest free-thinking lives," Lina thinks with a sigh. "Their drift away from others produced a selfish privacy and they had lost the refuge and the consolation of a clan...Pride alone made them think they needed only themselves, could shape life that way, like Adam and Eve, like gods from nowhere beholden to nothing except their own creations." Most of the novel takes place as Rebekka lies dying, Lina cares for her, and Sorrow asserts herself—all three women remembering their lives before and with Vaark. But the heart of the novel is young Florens. She's sent off to find a blacksmith, a free black man who once worked on Vaark's property and may be able to heal Rebekka. For Florens, it's a chance not just to escape but to reunite with him. She propels herself through a frightening travail in the wilderness with an ardent, irrepressible monologue, much of it directed to her absent lover. Her voice is the most demanding but rewarding in the novel, thick with raw poetry and passion. "I never before see leaves make this much blood and brass," she says. "Color so loud it hurts the eye and for relief I must stare at the heavens high above the tree line." She's sometimes unhinged—sympathetic one moment, animalistic the next. "These careful words, closed up and wide open, will talk to themselves," Florens says, and in the most mesmerizing sections of the novel, all we can do is listen to her incantations, the voice of a young woman consumed with yearning. "I dream a dream that dreams back at me," she says. "Perhaps these words need the air that is out in the world. Need to fly up then fall, fall like ash over acres of primrose and mallow...I am become wilderness but I am also Florens. In full. Unforgiven. Unforgiving. No ruth, my love. None. Hear me? Slave. Free. I last."
What a strange, affecting story, flowing through an astonishing range of emotions. And consider that all this takes place in just 167 pages, shorter than her far less complicated first novel, The Bluest Eye (1970). Morrison, who has written so powerfully of catastrophe, cruelty and horror, here adds to that song of tragedy equally thrilling chords of desire and wonder, which in their own way are no less tragic. Whereas Beloved ends with the cathartic exhaustion of an exorcism, A Mercy concludes with an ambiguous kind of prayer, redolent with possibility and yearning but inspired by despair. This rich little masterpiece is a welding of poetry and history and psychological acuity that you must not miss. -Ron Charles for The Washington Post

FILM

Milk

(rated 'R' for language, some sexual content and brief violence)

the story of California's first openly gay elected official, Harvey Milk, a San Francisco supervisor who was assassinated, along with Mayor George Moscone, by San Francisco Supervisor Dan White

Doubt

(rated 'PG-13' for thematic material)

Set in 1964, Doubt centers on a nun who confronts a priest after suspecting him of abusing a black student. He denies the charges, and much of the play's quick-fire dialogue tackles themes of religion, morality and authority.

MUSIC

TV

(see schedule for showtimes; SUNDANCE)

"Spectacle" fuses the best elements of talk and music television and invites viewers to enjoy an intimate conversation between host Costello and his guests, punctuated by rare musical performances by Costello, his guests and a wide variety of musicians.

Among the guests for the 13-part series are Sir Elton John, Tony Bennett, Lou Reed, artist-director Julian Schnabel and President Bill Clinton.

WEB

celebrates the beauty and history of the photogravure process and the important role it has played in the evolution of fine art photography

Paper Toys

the latest and greatest paper fold-up toys; Just print, cut, fold and glue!
formerly patsymooreDOTcoms Bonus Writings; insightful and inciting literature from artists and about art
an insider's look at the art scene and artist life in Amsterdam
reviews of timeless literature
author interviews
noteworthy Arts-centric viral video
reports about art scenes abroad
"xkcd"—a Web comic of romance, sarcasm, math, and language
a guide to the great cinema and television you're missing
a look at how design elements contribute to happiness, well-being, and productivity
the view from John J. Hagan's camera lens
observations on war and peace
self-care tips for artists
reports about the London arts scene and design
an insider's look at the art scene and artist life in The City of Light
a gallery of work by compelling visualists
your map to the music underground
a passionate survey of food and cooking
ruminations on social responsibility and spiritual life
smart, witty examinations of socio-political issues
one man's documentation of his restless relationship with faith and culture
Verse (Jim Newcombe/John-Paul Gillespie)
inspections of matters impacting the globe
journalings of a confirmed writer
Amazon serves up online shopping from the earth's biggest selection of books, magazines, music, DVDs, and more.
CheapOair's portfolio of products includes over 18 million exclusive flight deals; low airfare guarantees; 84,000 negotiated hotel rates; and the technological foundation to deliver affordable tickets to every region in the world.
Collectors Choice Music® is the Web's largest collection of exclusive, hard-to-find and import titles.
Earth Cinema Circle is the only DVD club dedicated to increased environmental awareness through entertaining films.
FirstWriter® is a service designed to save writers money.
Gaiam® is a provider of information, goods and services to customers who value the environment, a sustainable economy, healthy lifestyles, alternative healthcare and personal development.
iTunes® is the world's #1 music download store, featuring more than 3.5 million songs; 65,000 free podcasts; 20,000 audiobooks; 200 TV shows; and, now, movies and iPod games.
iUniverse®— together with the bookselling expertise provided by a strategic alliance with Barnes & Noble.com—makes it possible for writers to achieve the dream of becoming published authors.
JumpTV is the world's largest broadcaster of international and sports content over the Internet. With over 300 channels from 80+ countries and 10,000 live sports events per year from over 175 teams and leagues, JumpTV offers a global audience the ability to stay connected to their favorite news, sports and entertainment content, regardless of where they are in the world.
Music123® is the Internet's most comprehensive music superstore.
Musicnotes.com is the world's largest online retailer of digital sheet music. With more than 50,000 digital titles and over 260,000 mail-order titles, you're sure to find the sheet music you need!
Netflix® offers more than 6.3 million subscribers access to 70,000 titles, making it the world's largest online movie rental service.
NewspaperArchive.com | It is the mission of Heritage Microfilm to be the world's leading provider of historical newspaper content, focusing on individual people and the events that impacted their lives. Through constant improvement, they are committed to providing a high volume of quality content via innovative and useful delivery methods.
Shutterfly.com is a leading Internet-based social expression and personal publishing service that enables consumers to share, print, and preserve their memories by leveraging the site's technology-based platform and manufacturing processes.
wine.com makes it fun, easy and risk-free for you to discover great new wines from all over the world—whether shopping for yourself or sending a gift.
Wolfgang's Vault is the home for the past, present and future of live music. It is the exclusive destination for The Bill Graham Archives, the King Biscuit Flower Hour, and the Record Plant, along with a dozen other archives that live and are relived there.
Editors Note | So, this is it, readers. The final issue of The Bohemian Aesthetic. TBA was The Little eZine That Could, a six-year labor of love, growing stronger each year and bringing to my life, by way of a staggeringly gifted group of collaborators, an embarrassment of riches.

My serious and persistent health issues have forced my hand in this matter. As I informed the staff, I find myself having to lessen responsibilities and redirect efforts. I also shared with them how proud I am of what they've accomplished in our virtual pages. They are amazing artists, writers, and thinkers. I remain their biggest fan. I'm certain that the friendships and creative alliances that have resulted from our being brought together will live on.

Our partner publication, Retort magazine, planned to close its doors as well; but its ridiculously talented editor-in-chief, Brentley Frazer, has decided to make one more go of it. I'm glad. I'm glad that the Brentley Frazers of the world exist. And I'm especially glad that this particular Brentley Frazer was so generous towards our 'zine when we required it most.

For those of you who have followed us loyally, the The Boho Aesthetic will stay up online, slightly re-designed, with its archives FINALLY completed in the early part of this year.

On behalf of all of us here, a trillion thanks for supporting our efforts. Go forth artfully.
-Patsy Moore, Editor-in-chief
closing time
(stuart chait)
When Van Sant is left to his creative meanderings in indie-film, he usually comes up with something pretty arresting, if not quasi-brilliant (see: Elephant). But there's also the man who directed the tear-fests of Good Will Hunting and Finding Forrester, and inexplicably decided it would be a great idea to remake Psycho shot-for-shot (something for which I will NEVER forgive him). (more)
fear and love
(fred clark)
Somehow, Brannon Howse and his terrified followers do seem able to sleep at night and to get up in the morning and go to work. The fear that defines and organizes them doesn't seem to prevent them from doing any of those things. But it has rendered them incapable of loving others.
(more)
an anarchist burns
the verandah
(brentley frazer)
Who comes asking
for bread at your door
but the Buddha wounded
by his charge,
and though you soap
his wounds,
he dies quietly in
your bath. (more)
coffee, cake
and sauerkraut
(karin bos)
The 11 participating artists of "Route 88" all graduated in 1988 from the Amsterdam Academy of Fine Art. They kept in touch for 20 years and celebrated this with an anniversary show.
(more)
philip roth's
indignation
(tim haigh)
Philip Roth, having enjoyed a dazzling youth on the back of the iconic Portnoy's Complaint, and a creditable middle period, has, perhaps unexpectedly, embarked upon a late period of sustained greatness of Balzacian stamina. (more)
the one by the beach
was as big as a bird +
on drowning in a river
or probably just
a canal
(nicole kuwik)
To see them flailing about
on the concrete
brings visions of broken windows
and germinating seeds... (more)
the problem with
"my" god
(alyssa stebbing)
I know many sincere spiritual seekers from all walks of life, every faith, nationality, and gender. I've met genuine and faithful followers of Christ, Muhammad, and Buddha, for example, and every person I know who has set out purposefully on a path to the Divine prays, hopes, loves, and follows commandments with the same fervor and zeal. Every one of them wrestles with the issues of faith—the questions, the doubts, the beliefs, and the doctrines. Some find their way in adhering resolutely to the teachings of their tradition and some find their way in tossing out dogma and striding forward on an unmarked road. (more)
photography from
john's suspended
half-world (pt. 2)
(john j. hagan)
TBA staff illustrator and photog John Joseph Hagan shares the view through his camera's lens. (more)
on first looking
into william blake
(jim newcombe)
To practice the art of poetry is to be in communion with the ghosts of the past, with the entire corpus of a living tradition. In this sense, William Blake is with me as the angels were with him. (more)
as goes 't.r.l.', so goes
'r.o.m.'+ mtv + veda hille
+ more
(jamie lee rake)

Somewhere between Tori Amos without all the guy'n' God issues and a more domesticated Björk lies Veda Hille's inventively arranged, dryly memorable ruminations (though she may owe a similar debt to Philip Glass that Sufjan Stevens does).
(more)
remembering julia
(brian parker)
Sir Edmund Hillary may have conquered Everest, but Julia brought cuisine to the United States. And I would guess that the United States was the more difficult of the two. Twenty years ago, if you'd asked your grocer for capers, you'd have received nothing but a confused stare. Shaggy and Scooby had capers. Groceries did not. (more)
Moscu's work currently centers on the juxtaposition of ordinary objects.
(more)
In the week prior to the inauguration of President Barack Obama, The Strand invited five writers and poets to send an open letter to the new leader. From around the world, they expressed their hopes and concerns. (more)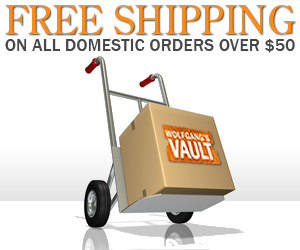 Disenfranchised young men and women and numbers of families have questioned the West's morality in what they see as a genocidal program to rid Muslims from certain areas of the globe, the impact of this belief leading to major terrorist attacks. Having bred this dangerous animal, the current UK government has set about eliminating the problem in a unique and controversial manner—art therapy for Muslim prisoners.
(more)
The practice of bribing medical staff has been around since at least the 1990s, during the difficult days of the sanctions imposed on Iraq after the first Gulf War. After the U.S. invasion of 2003, this seems to have become worse, like so much else in Iraq. (more)